FORCE OF NATURE WOOD CLEANER AND DISINFECTOR PRO KIT
Regular price
Sale price
$199.00
Unit price
per
Description

Each Force of Nature Pro Kit unit contains 1 Pro Electrolyzer Appliance, 10 - 10ml Pro Activator Capsules., 3-32 ounce Pro Spray Bottles, Power Cord, Quick Start Guide and Manual.

 

 

The new Force of Nature Pro Electrolyzer appliance uses tap water, plus a 10ml Pro Activator Capsule of salt, water & vinegar, to create 32 or 64 ounces of all-in-one multi-purpose cleaner, deodorizer, EPA registered sanitizer and disinfectant. This product is designed to be bigger and faster than the original Force of Nature product. Force of Nature Pro can make either 64oz (1.9L) in 14 minutes or 32oz (.95L) in 7 minutes versus the original 12 ounce (.3L) Force of Nature in 9 minutes. 

Our bottles are reusable and we're proud to be Green Seal certified.

Force of Nature is a hospital-grade disinfectant that kills 99.9% of germs including MRSA, Staph, Norovirus, Salmonella, Listeria, Influenza A and Pseudomonas when used as directed. It's also on EPA's List N, the disinfectants approved for use against SARS-CoV-2, the cause of Covid-19.

Zero harmful chemicals, fumes, or residues. Light clean scent. Kills odors at the source.

Use on virtually any surface including glass, wood, stainless steel, laminate, plastic, porcelain, tile, vinyl, sealed stone, rubber, whiteboards, chalkboards. Replaces disinfectants, sanitizers, deodorizers, all-purpose cleaners for the breakroom, conference room, kitchen, bath, glass, and whiteboard.

Easy to make: To make 64oz, add tap water to the orange Fill Line 2 and then add 2 10ml Pro Activator Capsules. Push the orange button #2 once to start the transformation. To make 32oz, add tap water to the green Fill Line 1 and then add 1 10ml Pro Activator Capsule. Push the green button #1 once to start the transformation. Blue lights will begin pulsing, then the lights will transition to green. Force of Nature will be ready after the light ring at the bottom of the unit is completely green.

Once you've made the Force of Nature solution, it keeps its 99.9% germ-kill power for two weeks.  

This item contains one individual Force of Nature Pro kit.

Additional 10ml Force of Nature Pro Activator Capsules and Force of Nature Pro 32oz Spray Bottles are available for purchase.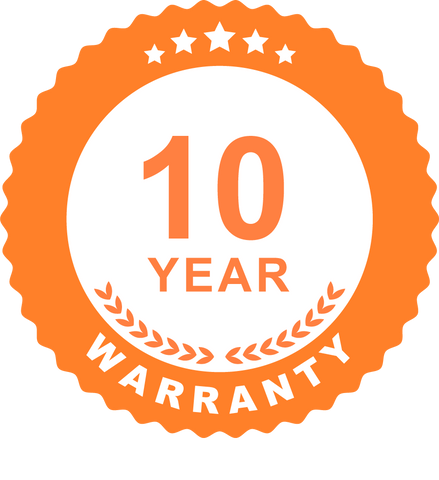 We promise you our products will last, and just to make sure, if any product part breaks or fails during the first 10 years of ownership because of defect in material or workmanship, we will replace it free of charge.
MORE INFO
Fun, Sustainable & Safe
Sustainable Materials

All products are made of sustainable New Zealand Pine with natural-based lacquers, benefiting both your health, and the environment's.

DCA Free

All plastic components are clear of DCA, a compound that can negatively affect the function of liver and kidneys.

ASTM & CPSIA Certified

Gyms, slides, and playgrounds are rigorously tested to standardize product functionality and certify safety.

Get Active Anywhere

Whether you're urban-dwelling or see snow 8 months out of the year, these playgrounds can fit indoors, no need for a backyard.

Thoughtfully Designed

Clean, smart lines and natural-colored woods make Avenlur products fit seamlessly into the landscape of your home.