Juniper - Real Wood Folding Playset
Juniper - Real Wood Folding Playset
Regular price
$349
Sale price
$299
Unit price
per
Description

Imagine your children could enjoy a 4-1 indoor playset in your home while you wouldn't have to surrender your living room space permanently. This is precisely what our foldable playset, the Juniper offers. This wooden indoor foldable climbing playset is one of our most popular products. Children can enjoy hours of fun on our wooden indoor playset that features a slide, rock wall, baby swing, and regular toddler swing. Then when it's time for the adults, our foldable indoor playground does just that-it folds up and can be stowed away. Your living room returns to the restful oasis it was designed to be. 

 

What is the difference between the indoor set and the indoor / outdoor ?

Our indoor set is made of New Zealand Pine, a softer wood. It's a high quality wood that's used for high end wooden furniture and toys, meant to be used indoors.  If left out in the sun or rain, it can get damaged.  The hardware can also rust, and the ropes can get ruined.

Our outdoor sets are made of a different variation of Pine, one meant to be outdoors as well and can sustain the weather elements*.  The hardware is also rust resistant, and the rope , a thicker material meant for outdoors.  This of course will also look beautiful and function indoors as well.

This gives you the peace of mind to keep your set inside or outside, or move them back and forth, depending on the weather or need.

*We strongly recommend though to move your outdoor set indoors or storage during the winter or harsh weather conditions of the like.  If the set is left outside for long periods of rain or extreme heat/humidity, it may get ruined over time and damage as a result will not be covered under our warranty. 

Variety is a fun wooden indoor playset   

Variety is crucial when choosing a wooden play set. With so many available on the market, you must select one with the equipment your kids will use and enjoy. The Juniper offers the most popular features for children ages 18 months to 5 years old. 

 

This indoor play set features two swings. Our baby belt swing with a fastener is designed for the youngest users. These two swings are interchangeable and easy to install. Once your child outgrows our bucket swing, included is a standard wood.

 

If your children are keen on sliding, our detachable wooden slide will delight them. But this wooden playset is also a rock wall. When your children are finished sliding, detach it, flip it and reattach it. Now your indoor playset has a rock climbing wall. 

 

The options offered on our wooden playset will keep your children entertained and engaged for hours at a time.   

A foldable playset or a learning tool?

There are plenty of learning opportunities on our wooden playset. They can develop leg and upper body strength while climbing the rock wall. Then they can transition to learning balance on the swing or spatial awareness on our slide. 

Check out our comprehensive guide to climbers and climbing walls to learn more about the amazing benefits for your children!

 

Since the Juniper is foldable, it can easily be transported or stored. That means it's easy to do when you want to use your living room or guest bedroom for its intended purpose. All you have to do is collapse it and stow it away. 

 

Now you've got a backyard wooden playset. During the warmer, sunnier months, you can take it outside and set it up. The same great fun just situated outside.

Our wooden toddler playsets are tough and kind!

The Juniper wooden playset is similar to all the products we design at Avenlur. It's durable. That means it can withstand all the pushing, pulling, yanking, twisting, and jumping your children can give. Our wooden playset with slide is made from premium quality New Zealand pine and comes with a 10-year warranty. All our components meet the exacting standards of the ASTM (American Society for Test Materials) and the CPSIA (Consumer Product Safety Improvement Act) from the swing to the rock wall. Our foldable playset is finished in a non-toxic, BPA-free varnish, which is healthy for your child and the environment.     

 

The Juniper combines safety, functionality, and fun in our 4-1 wooden playset. 

 

Warning - Parents must supervise children while playing. Avenlur recommends

placing a soft rug on the floor underneath the structure to cushion in the event child falls during play.

Check out our Ultimate Guide to Buying a Swing Set and our Guide to Buying Slide Toys to learn why kids love this playset!
Share
CLIMB

Easily take it off when not using it or flip it over to use as a slide!

SWING

Have your little loved ones swing in style and comfort with our beautiful baby swing cover! Purchase separately.

SLIDE

A gentle slope for a safe, fun and smooth slide experience.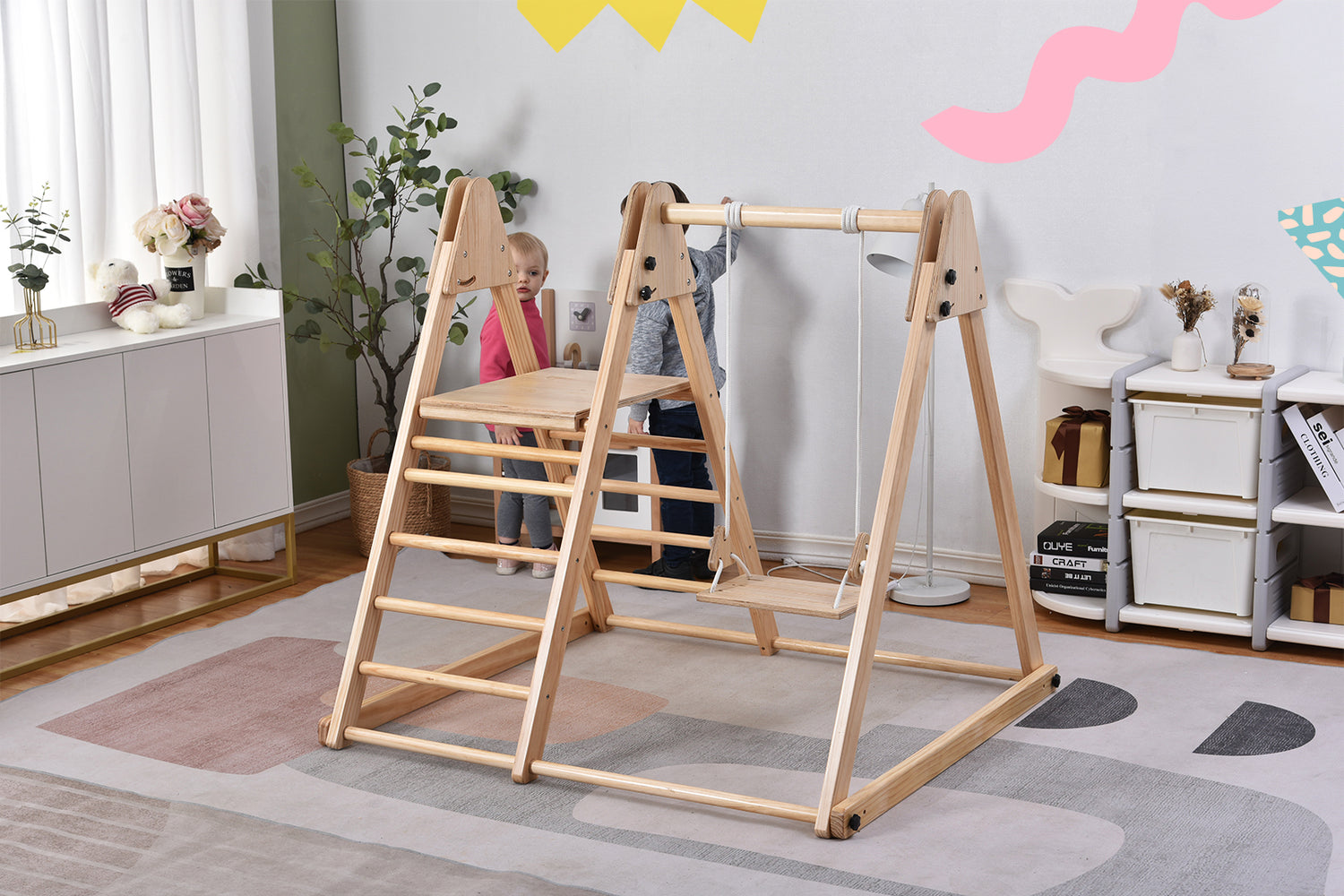 The Juniper Real Wood Folding Playset is safe and fun for all ages!

This 4-in-1 will improve your childs motor skills, social skills and Coordination skills.
Juniper Dimensions
2023 Good Housekeeping Award

Our Magnolia is an example of the quality, innovative design, and safety that is put into every product which sets us apart from others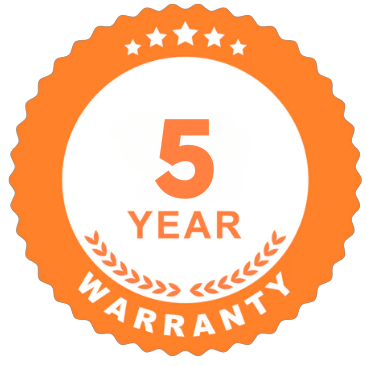 We promise you our products will last, and just to make sure, if any product part breaks or fails during the first 5 years of ownership because of defect in material or workmanship, we will replace it free of charge.
MORE INFO
Fun, Sustainable & Safe
Sustainable Materials

All products are made of sustainable New Zealand Pine with natural-based lacquers, benefiting both your health, and the environment's.

DCA Free

All plastic components are clear of DCA, a compound that can negatively affect the function of liver and kidneys.

ASTM & CPSIA Certified

Gyms, slides, and playgrounds are rigorously tested to standardize product functionality and certify safety.

Get Active Anywhere

Whether you're urban-dwelling or see snow 8 months out of the year, these playgrounds can fit indoors, no need for a backyard.

Thoughtfully Designed

Clean, smart lines and natural-colored woods make Avenlur products fit seamlessly into the landscape of your home.