Avenlur Walnut 9-in-1 Swedish Ladder Wall Gym Set
Regular price
Sale price
$499.00
Unit price
per
Description

Take your child's active play to new heights with the Avenlur Walnut 9-in-1 Swedish Ladder Wall Gym. This versatile and engaging piece of equipment offers a range of activities and exercises that promote strength, coordination, and overall physical development.

Crafted with meticulous attention to detail, the Avenlur Walnut 9-in-1 Swedish Ladder Wall Gym features a solid wood frame that is both aesthetically pleasing and durable. The rich, natural finish adds a touch of elegance to any playroom or home environment.

This multifunctional wall gym offers nine different exercise stations, ensuring endless possibilities for active play. From climbing and swinging to hanging and stretching, each activity engages different muscle groups and helps develop core strength, balance, and flexibility.

1. Trapeze Swing
2. Rope Ladder
3. Rock wall
4. Rope Wall
5. Rock Ramp Climber
6. Slide
7. Pull-Up Bar
8. Ladder
9. Swing

and much more...

The Avenlur Walnut 9-in-1 Swedish Ladder Wall Gym is designed with safety in mind. The ladder rungs and bars are carefully spaced and rounded, providing a secure and comfortable grip for children. The sturdy construction and weight-bearing capacity ensure stability during play, giving parents peace of mind.

Whether it's using it as a ladder, a swing, a climbing frame, or a monkey bar, the Avenlur Walnut 9-in-1 Swedish Ladder Wall Gym offers a multitude of options for active and imaginative play.

Beyond physical development, this wall gym encourages cognitive skills and problem-solving abilities. As children navigate the different exercise stations, they enhance their motor planning, spatial awareness, and concentration. They also learn about body awareness and gain a sense of achievement as they master new movements and challenges.

Installation of the Avenlur Walnut 9-in-1 Swedish Ladder Wall Gym is straightforward, and it comes with all the necessary hardware for secure mounting. The compact design saves space while providing a dedicated area for active play. It is suitable for home use, playrooms, or even professional settings such as therapy centers or schools.

Investing in the Avenlur Walnut 9-in-1 Swedish Ladder Wall Gym is an investment in your child's physical and cognitive development. With its versatile design, exceptional craftsmanship, and focus on safety, this wall gym provides a stimulating and engaging platform for children to explore their physical abilities and enjoy active playtime.

So, bring the excitement of a Swedish ladder wall gym into your home with the Avenlur Walnut 9-in-1 Swedish Ladder Wall Gym. Watch as your child's strength, coordination, and confidence soar as they embark on new challenges and create lasting memories of active and imaginative play.

9-IN-1: Swedish Ladder Wall Gym Set, Rock Climbing, Trapeze, Pullup Bars, Swing, Rope Climb, Net Climber, Reversible Slide/Climber Indoor Montessori Waldorf Playground Gymnastics Kids, Teens

FOR USE: Swedish Ladder Stall Bar for Fitness, Bodyweight Training, Scoliosis Physical Therapy, Calisthenics, and Gymnastics. Can be used at home, in gyms, physical therapy clinics, schools, recreation centers, and hospitals. Ideal for performing strength, flexibility, and range of motion exercises from sitting or standing positions.

Check out our comprehensive guide to climbers and climbing walls to learn more about the amazing benefits for your children!

Also, be sure to Check out our Ultimate Guide to Buying a Swing Set and our Guide to Buying Slide Toys to learn why kids love this playset!
Specifications

Item Dimensions
Walnut: (LxWxH): 78.7 x 65.3 x 94.5 inches.
Suggested Age Range 1+ Years
Max Weight Per Child 220 Lb
Max Total Weight per Set 500 Lb
9 Options

So many options on this one product

Fun For The Whole Family

Built from quality products, this can be used for adults as well.

Slide

Slide into fun with this beautiful product
Avenlur Walnut Dimensions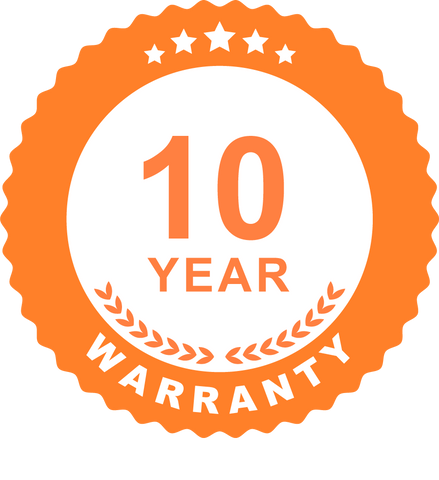 We promise you our products will last, and just to make sure, if any product part breaks or fails during the first 10 years of ownership because of defect in material or workmanship, we will replace it free of charge.
MORE INFO
Fun, Sustainable & Safe
Sustainable Materials

All products are made of sustainable New Zealand Pine with natural-based lacquers, benefiting both your health, and the environment's.

DCA Free

All plastic components are clear of DCA, a compound that can negatively affect the function of liver and kidneys.

ASTM & CPSIA Certified

Gyms, slides, and playgrounds are rigorously tested to standardize product functionality and certify safety.

Get Active Anywhere

Whether you're urban-dwelling or see snow 8 months out of the year, these playgrounds can fit indoors, no need for a backyard.

Thoughtfully Designed

Clean, smart lines and natural-colored woods make Avenlur products fit seamlessly into the landscape of your home.