Olive- Pikler Triangle Ladder and Climber Slide - Multiple Sizes
Olive- Pikler Triangle Ladder and Climber Slide - Multiple Sizes
Regular price
$159
Sale price
$149
Unit price
per
Description

Avenlur Olive Pikler Triangle, a versatile climbing structure made from durable pine wood. Available in large, medium, and small sizes, it offers endless play possibilities for children. With a flip-over ramp for sliding or climbing, this sturdy triangle supports up to 220lb. Inspire active fun and development with the Avenlur Olive Pikler Triangle!

Benefits Include:

Physical Development: The Pikler Triangle promotes physical development by providing opportunities for climbing, sliding, and balancing. It helps children improve their strength, coordination, balance, and gross motor skills in a safe and engaging manner.

Imaginative Play: The open-ended design of the Pikler Triangle encourages imaginative play. Children can transform it into a fort, a castle, a mountain, or anything else their imagination desires. This type of play promotes creativity, problem-solving, and cognitive development.

Confidence Building: As children explore and conquer challenges on the Pikler Triangle, they develop a sense of accomplishment and build self-confidence. Each successful climb or slide boosts their self-esteem and motivates them to take on new adventures.

Active and Engaging Play: The Pikler Triangle provides an alternative to sedentary activities and screen time. It offers an exciting and physically active play option that keeps children engaged, entertained, and away from passive forms of entertainment.

Versatility and Longevity: The Pikler Triangle is a versatile piece of play equipment that can be enjoyed by children of different ages and abilities. It can be used indoors or outdoors, and its sturdy construction ensures durability and longevity. It can be a valuable investment that grows with your child and can be passed down to younger siblings or friends.

 

Check out our ultimate guide to pikler triangles to learn more about the history and benefits of pikler triangles for young kids!
Share
Slide or Climb

The olive comes with interchangeable Slide or Climber. Just flip it over

Multiple Sizes

Our Pikler triangle, Slide and Climber come in multiple sizes

Easily Foldable

Easily fold and store your Pikler set for when it is not in use
The climbing triangle may look like a simple climbing frame, but it's so much more. It allows for natural gross motor development, freedom of movement, and learning one's own boundaries. Older babies can pull themselves up on it, toddlers can gradually find their way over the top and slide down, and children as old as 5 or 6 can use it to climb, build forts, and for other imaginative play.
Large Olive Dimensions

Medium Olive Dimensions
2023 Good Housekeeping Award

Our Magnolia is an example of the quality, innovative design, and safety that is put into every product which sets us apart from others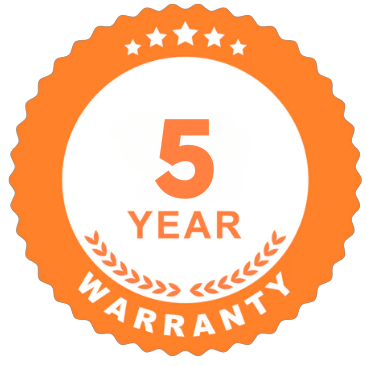 We promise you our products will last, and just to make sure, if any product part breaks or fails during the first 5 years of ownership because of defect in material or workmanship, we will replace it free of charge.
MORE INFO
Fun, Sustainable & Safe
Sustainable Materials

All products are made of sustainable New Zealand Pine with natural-based lacquers, benefiting both your health, and the environment's.

DCA Free

All plastic components are clear of DCA, a compound that can negatively affect the function of liver and kidneys.

ASTM & CPSIA Certified

Gyms, slides, and playgrounds are rigorously tested to standardize product functionality and certify safety.

Get Active Anywhere

Whether you're urban-dwelling or see snow 8 months out of the year, these playgrounds can fit indoors, no need for a backyard.

Thoughtfully Designed

Clean, smart lines and natural-colored woods make Avenlur products fit seamlessly into the landscape of your home.