Redbud Round Balance Board
Regular price
$149
Sale price
$99
Unit price
per
Description

Avenlur Round Balance Board: Elevate your child's playtime with the Avenlur Round Balance Board, a versatile and engaging toy designed to promote balance, coordination, and active play. Crafted with precision and built to last, this balance board offers endless possibilities for imaginative exploration and physical development.

The Avenlur Round Balance Board features a sleek and ergonomic design, carefully crafted from high-quality materials to ensure durability and safety during play. Its round shape and smooth surface provide a stable and comfortable platform for children to stand, rock, tilt, and balance on.

This dynamic play equipment encourages children to engage their core muscles and refine their balance skills while having fun. Whether they're standing on it, sitting, or even using it as a bridge, the Avenlur Round Balance Board offers a wide range of play options that keep children active and entertained.

The balance board adapts to various environments, making it suitable for playrooms, living rooms, classrooms, and indoorplay areas. Its compact size and lightweight design allow for easy transportation and storage, ensuring convenience for families on the go.

Beyond physical development, the Avenlur Round Balance Board stimulates imaginative play and creativity. It serves as a versatile prop that can transform into a bridge, boat, see-saw, tunnel, or anything else children can imagine. This open-ended play fosters cognitive skills, problem-solving abilities, and social interaction as children collaborate and invent their own games and scenarios.

The Avenlur Round Balance Board is not just for children; it can also be enjoyed by adults who seek a fun way to incorporate exercise into their routine. Its sturdy construction and weight-bearing capacity make it suitable for various ages and sizes, providing an enjoyable fitness tool for the entire family.

Parents can appreciate the educational benefits of the Avenlur Round Balance Board. As children engage in balancing activities, they enhance their proprioceptive sense, spatial awareness, and coordination. These skills translate into improved body control, posture, and concentration, laying a foundation for overall physical development and learning success.

Invest in the Avenlur Round Balance Board and watch as your child's balance, coordination, and imagination soar to new heights. Whether it's for active play, imaginative exploration, or even therapeutic purposes, this versatile and durable toy is sure to provide endless hours of entertainment, engagement, and developmental growth.
Share
Balance and Coordination

Using a round balance board helps children improve their balance and coordination skills

Core Strength and Stability

Balancing on a round board requires the engagement of core muscles, including the abdominal and back muscles

Quality

Round balance boards offer a range of benefits for kids, including improved balance, coordination, motor skills, sensory integration, focus, and creative play.
2023 Good Housekeeping Award

Our Magnolia is an example of the quality, innovative design, and safety that is put into every product which sets us apart from others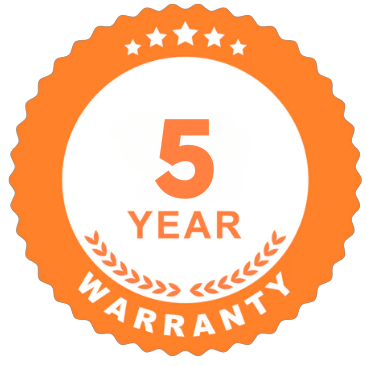 We promise you our products will last, and just to make sure, if any product part breaks or fails during the first 5 years of ownership because of defect in material or workmanship, we will replace it free of charge.
MORE INFO
Fun, Sustainable & Safe
Sustainable Materials

All products are made of sustainable New Zealand Pine with natural-based lacquers, benefiting both your health, and the environment's.

DCA Free

All plastic components are clear of DCA, a compound that can negatively affect the function of liver and kidneys.

ASTM & CPSIA Certified

Gyms, slides, and playgrounds are rigorously tested to standardize product functionality and certify safety.

Get Active Anywhere

Whether you're urban-dwelling or see snow 8 months out of the year, these playgrounds can fit indoors, no need for a backyard.

Thoughtfully Designed

Clean, smart lines and natural-colored woods make Avenlur products fit seamlessly into the landscape of your home.